The Cambridge Lower Secondary Curriculum
The Cambridge Lower Secondary is an educational programme for students aged 11 to 14 and is integrated seamlessly into the Italian Ministry of Education curriculum for Lower Secondary School.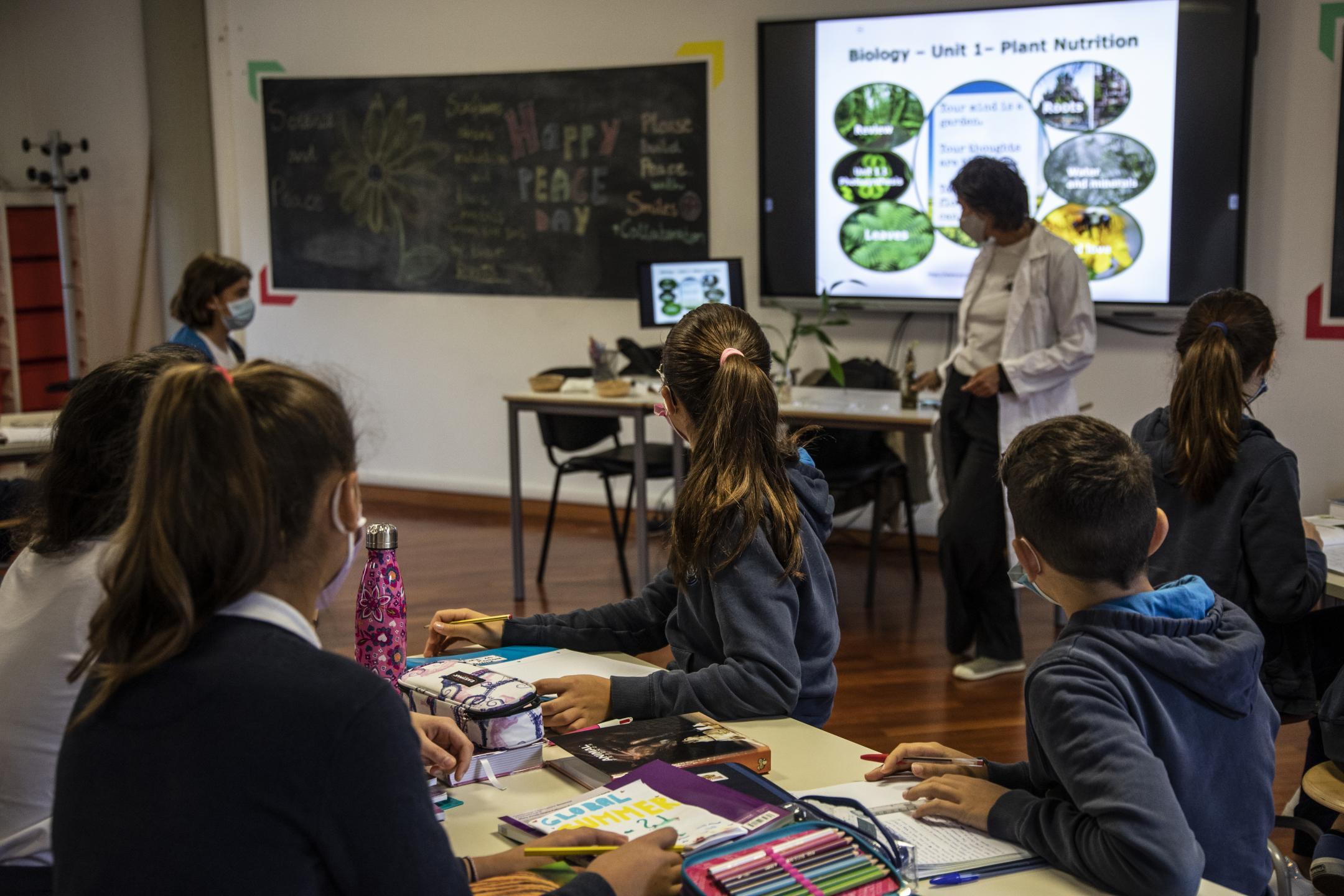 Vittoria Schools Torino has chosen this international curriculum for both its flexibility and effectiveness in education.
The English programme is divided into English L1, "English as a first language", which is suitable for international students, and English L2, also known as "English as a Second Language" designed for students coming from Italian Primary Schools.
The other subjects are Mathematics, Science, ICT and Global Perspectives. Each subject is designed to stimulate active and creative learning through innovative teaching techniques that focus on exploration and experimentation.
English L1 - English as a First Language
This programme is designed for pupils coming from international backgrounds and for this reason it successfully adapts to any cultural context and promotes cross-cultural understanding.
This course enables students to acquire a native-speaker level of proficiency in English.
The curriculum builds on Cambridge Primary, and gives students a solid foundation to approach the subsequent Upper Secondary - IGCSE cycle (International General Certificate of Secondary Education).
The programme is divided into three stages and supports the understanding and acquisition of skills in the following three areas: reading, writing and speaking-listening.
English L2 - English as a Second Language
This curriculum is designed for pupils coming from Italian-based Primary schools and proposes a suite of step-by-step learning objectives where English is taught as a second language. These goals are based on the Common European Framework of Reference for Languages launched by the Council of Europe (CEFR).
The course is structured into five sections: Reading, Writing, Use of English, Listening and Speaking. In line with the CEFR, learning outcomes are defined on the basis of what students should "be able to do" with the language. This division of goals is designed to encourage a student-centred approach and follow their pace of learning.
The following table indicates the levels that students are expected to reach at the end of each year.

Mathematics
The programme gradually covers six topics: numbers, algebra, geometry, units of measurement, data management and problem solving. Students can apply all their mathematical skills within the framework of the problem solving topic in particular. This important structure lays down the educational pathway that gradually prepares students for their IGCSE programmes.
Overall, the Mathematics course focuses on principles, models, functions and relationships that help students apply mathematical skills to real-life situations.
Science
The Cambridge science curriculum covers four topics: scientific research, biology, chemistry and physics.
This course teaches students how to evaluate ideas and evidence, how to plan inquiry-based work, and how to record and analyse data. Practical and laboratory activities are carried out to help achieve these goals.
The skills acquired through this discipline aim to raise students' confidence and interest in scientific knowledge. Awareness of the environment and the history of science through the ages round out this course.
Technology: ICT
The ICT programme offers a curriculum with the aim of developing students' computer skills.
Depending on the needs, learning situation and age of the students, modules can be approached either as a cross-curricular subject or as an independent course.
Students will acquire basic computer skills in a variety of areas, including word processing, computer graphics, databases, spreadsheets, email, Internet, presentations, videos, and web page creation.
The course also prepares students to address broader issues, such as online safety, digital literacy and the need to adapt work to its intended audience.
Global Perspectives
This subject helps students to develop their skills in research, analysis, evaluation, reflection, collaboration and communication, strengthening the links between the subjects in the Cambridge curriculum.
This course exposes students to major social issues that they can discuss while expanding their critical thinking skills and increasing their awareness of the world around them.
Your children will gain interdisciplinary skills during the class activities, which grants them a decisive advantage in their subsequent studies.
Assessment
The Cambridge Lower Secondary programme has two types of assessment: the first is in itinere (Cambridge Lower Secondary Progression Tests, conducted annually) while the second takes place at the end of the school cycle (Lower Secondary Checkpoint). Both assess and certify the level of skills acquired in the disciplines that make up the curriculum.
Cambridge Lower Secondary qualifications serve as both a demonstration of the language progress students have made as well as evidence of their curricular skills.
Furthermore, they are an internationally recognised qualification that complements the Lower Secondary Education Diploma, lending added value to the students' achievements.